We see so much glass and components going out on orders yet seldom do we see the final project. Lucky enough for us on this occasion, one of our customers has shared a few photos of their bathrooms with Bronze tinted screens. Actually he trumped this with an invite to see for ourselves...
Bronze tint was chosen by design and to give a more elegant accent to the bathrooms for this property. The ceilings are some 3.5 meters in height and the client felt that clear glass just would not make the room work, we suggested that having a colour could bring the rooms together and not feel as tall as they actually are.
Our Bronze coloured glass is only available in 6mm and 10mm obviously 10mm was selected and used.
To complement the glass U channel was selected to combine the glass and tiles seamlessly and the colour of choice for this was Antique Brushed copper (product number SDCD38ABCO)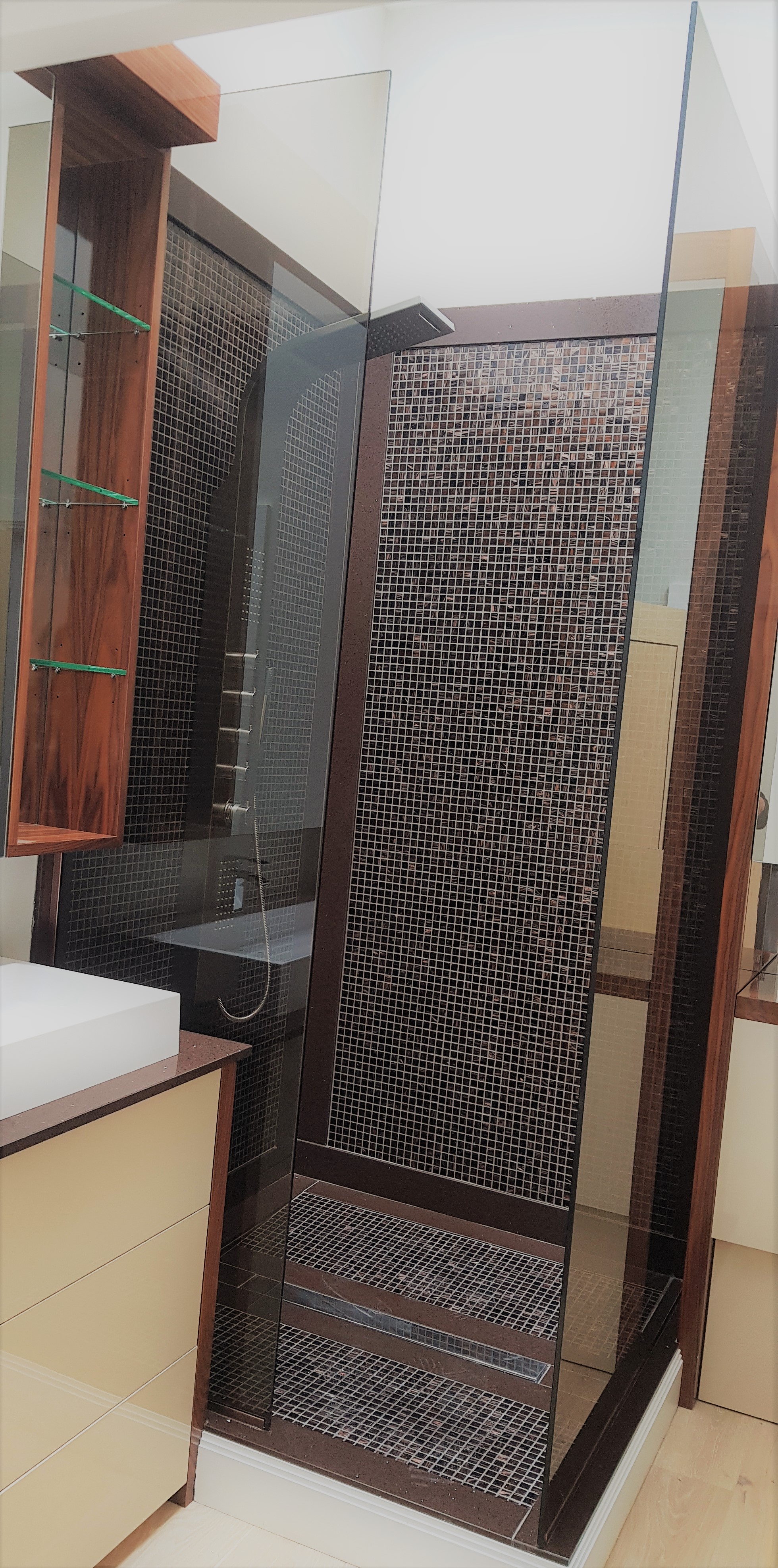 The House is one of two detached properties down a secluded drive and looks across the far reaching green meadows overlooking the Bathampton area in Bath.. Each house is of some 5000 square foot and split on two levels.
The scene is set upon arrival with architecturally curved 'live' roofs that have been planted on and just look amazing, Large modern aluminium windows and doors throughout this home with most of them either sliding or bifolding (one spans 8 meters) and a honey coloured rubble/ flat bath stone mix of external walling.
The entrance is dominated with a large open area with access to the bedroom accommodation on this floor and a grand curved sweeping staircase which has ornate iron spindles and handrails that leads down to the large family areas.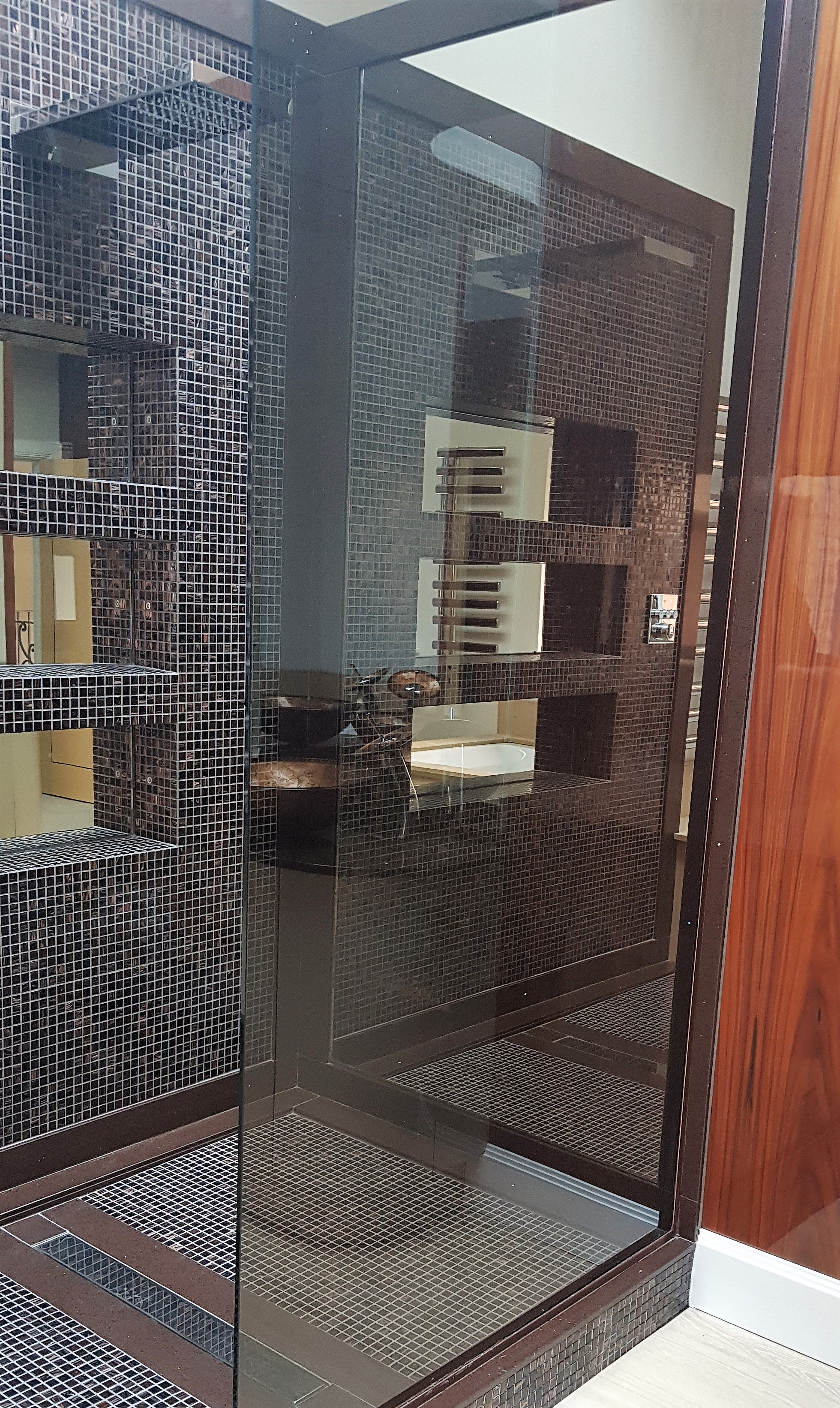 The Bathrooms are located on upper floors and each is closely themed to the next to keep the transition similar. Bespoke is everywhere throughout with curved cupboards, walk in closets and the shower rooms/ bath rooms.
When walking into a bathroom regardless of what one, you do get a feeling of importance, especially the initial visit with the Shower screens standing erect and bold and of course in Bronze.
The tiles are a mix of mosaic and tile and are perfectly position so to have not cuts on the mosaic what so ever.
I can only dream about using a shower like this after a hard days work knowing very well that so much time and effort has gone into this house to get everything perfect. I am genuinely proud to say we helped albeit a small part to play.
Lee
Recent Posts
If you've been using a shower curtain, you understand how hard it is to keep these curtains clean. F …

A typical quartz worktop can cost anywhere between £1000 and £10000 depending on the type of quartz …

Silicone Sealant for Shower Glass: Use what the professionals useWith plenty of brands and types of …