Lets get in ON!
It's incredible just how much we rely on shower gel. It's not just some sweet-scented gunge in a bottle that we lather all over our bodies, but rather a gateway to body confidence and a stench-free existence. Shower gel is, in many ways, the most important invention of the modern world. It's what differentiates modern man from his gunk-covered medieval forebears. Shower gel gets rid of all the rot, funk and, yes, cheese that has an uncanny ability to accumulate on the unwashed male body!
Today, though, we men are spoiled for choice. Manufacturers big and small are lining up to offer us the perfect shower gel, one that will not only rid us of those foulsome odours but also make us smell delightful and feel wonderful at the same time. Companies have scoured the globe, looking for masculine scents that hit the spot.
So what's out there? Where should you be spending your money?
Dove Men+Care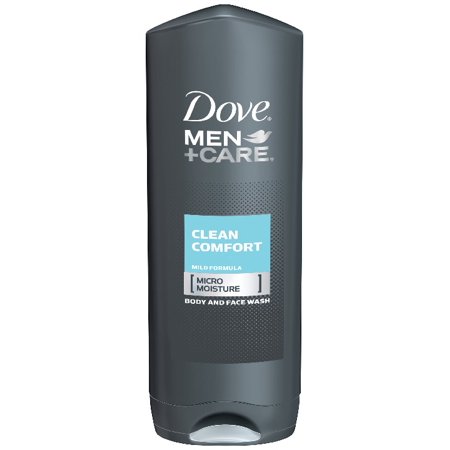 As a company, Dove is something of a marketing aficionado. The multinational firm first made a splash in the women's market with its portrayal of everyday bodies. And now, through some marketing sorcery, the brand appeals to men, with a moodier, darker look.
Dove Men+Care is what the name implies: both manly and caring. The manly part comes from the scent: it's sporty, athletic and zesty. The caring part carries over from Dove's women's line of shower products. The soap contains special moisturising agents that help to counteract the drying effect of cleaning agents, like sodium laureth sulphate.
Cowshed Bullocks Bracing Body Wash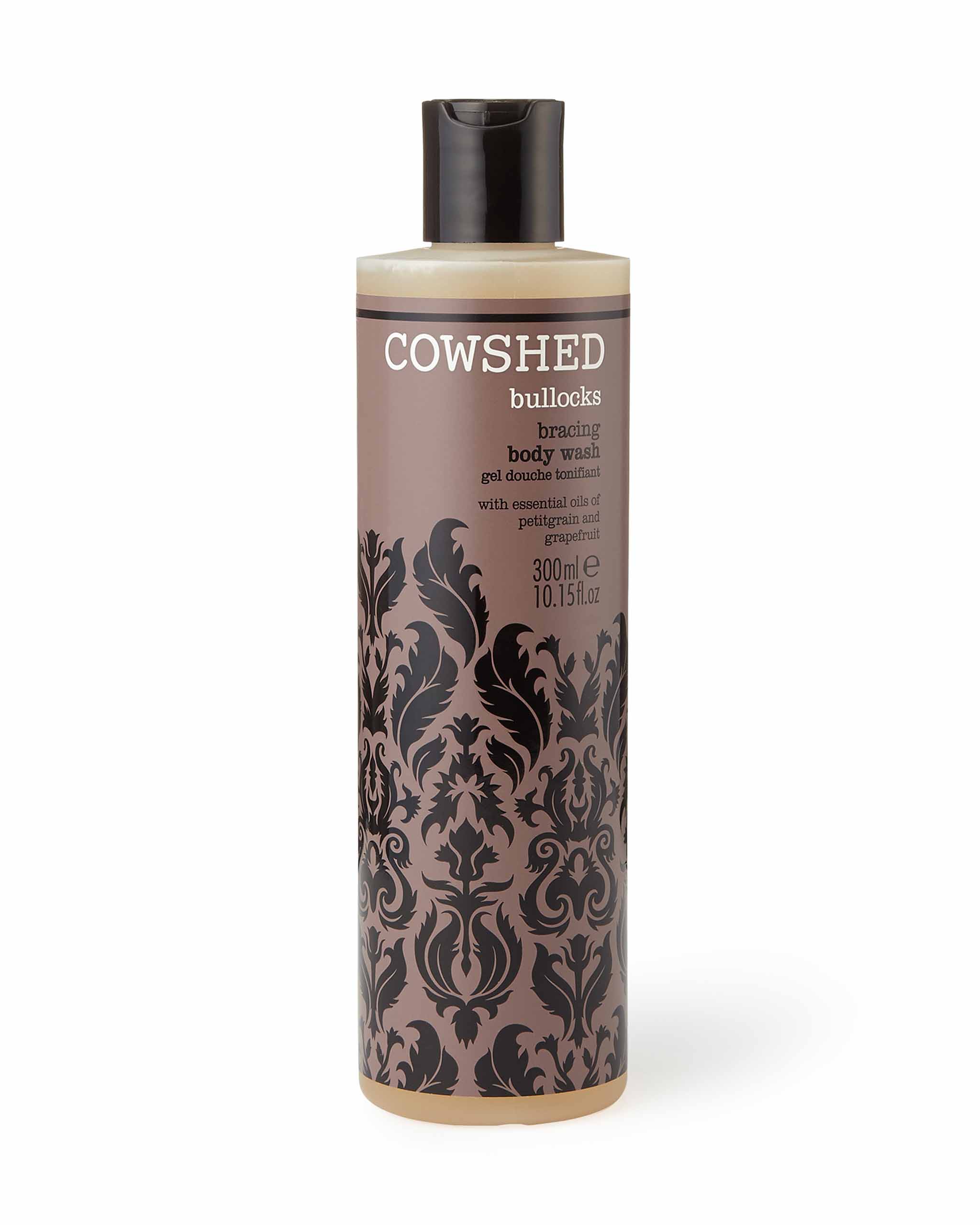 Cowshed Bullocks Bracing Body Wash almost sells itself with a name like that. But the product is more than an evocative headline: it's also one of the kindest products on this list for overall health and wellbeing.
Cowshed Bullocks has worked hard to get all the nasties out of its gel. You know the stuff: artificial colours, parabens, sulphates and petrochemicals. The bracing body wash is, therefore, ideal for men who want to smell great and avoid infusing themselves with endocrine-disrupting chemicals at the same time.
D.R. Harris And Co. Windsor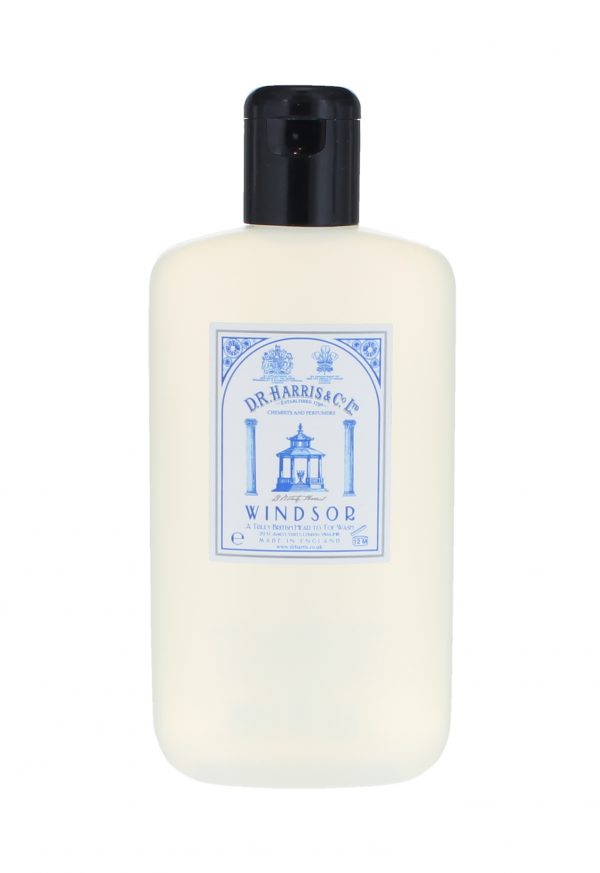 D.R. Harris and Co. wanted to create old-school appeal with their Windsor range of body washes, and they certainly achieved that. Windsor comes in a screw-cap bottle, not a squeezy tube (like many of the gels in this list), giving it an almost medicinal visual vibe.
The labelling is simplistic and basic, with traditional patterns, making this the perfect accompaniment to a hipster's bathroom. As for the fragrance, it's what you might expect from a vintage brand: notes of black pepper and vetiver combine to create a truly retro experience.
Old Spice Body Wash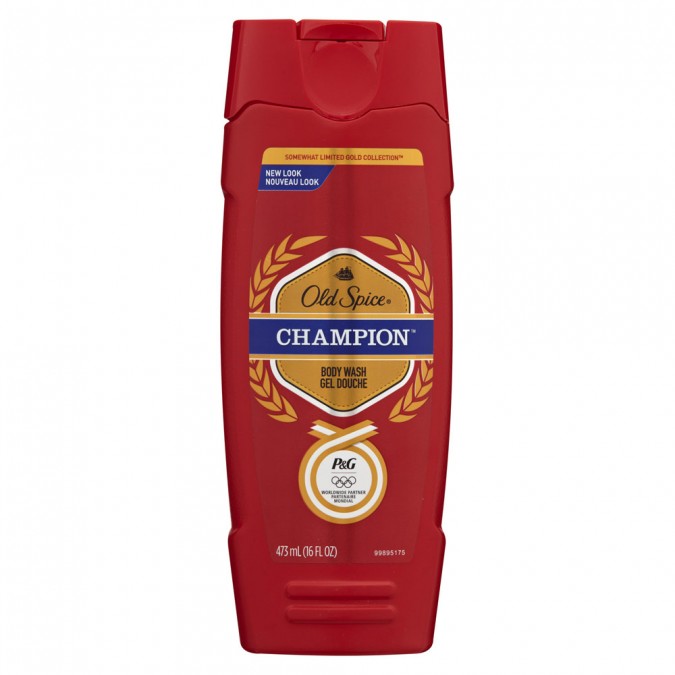 Old Spice as a brand has been around for a long time. But it's only recently, following some rather intelligent advertising, that it's returned to the big stage. The main draw of Old Spice body wash is the long-lasting hydration. The firm behind the product has worked hard to make sure that it doesn't dry the skin, making it an excellent option for the winter months.
Of course, the product comes with that classic Old Spice scent, which may not be appreciated by some. It can take some getting used to. But if you're an older guy who wants to smell wisened by the years, then this is the product for you.
L'Occitan Gel Douche
If you've got a wad of cash burning a hole in your pocket and want to spend it on something that will make you smell delightful, then L'Occitane's Gel Douch has you covered. Not only can you feel happy in the knowledge that you've dropped an inordinate quantity of money on the newest member of your collection of man products, but it also doubles as a shampoo. Lather it and slather it anywhere you have hair.
The fragrance is decidedly masculine: nutmeg, burnt wood and lavender. And the brown-glass bottle will look stunning in your medicine cabinet.
Korres Guava Shower Gel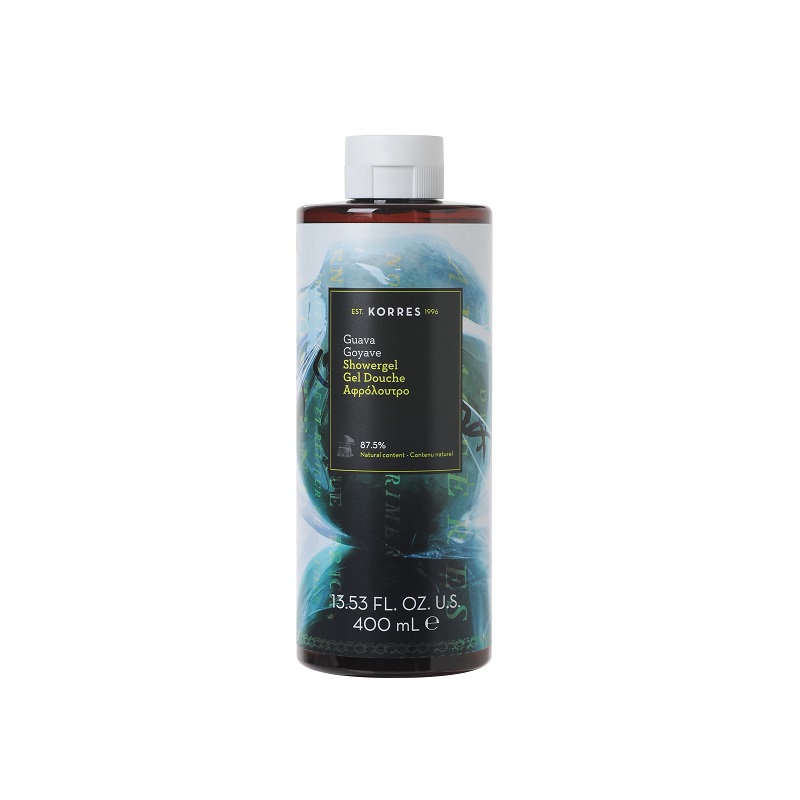 Coming down slightly in the price range is Korres Guava shower gel. Korres is a company that, like Cowshed Bullocks, is committed to creating low toxicity shower products that people can use without fearing damage to their bodies or the environment as a whole.
Korres Guava gel is unusual. It has a creamy appearance but also the ability to foam, making you feel as if you're really shedding the dirt and grime. The Guava scent is a welcome and unusual fruity addition, marking Korres apart from many of the other food-inspired shower gel companies out there.
Rugged And Dapper Skin Fuel For Men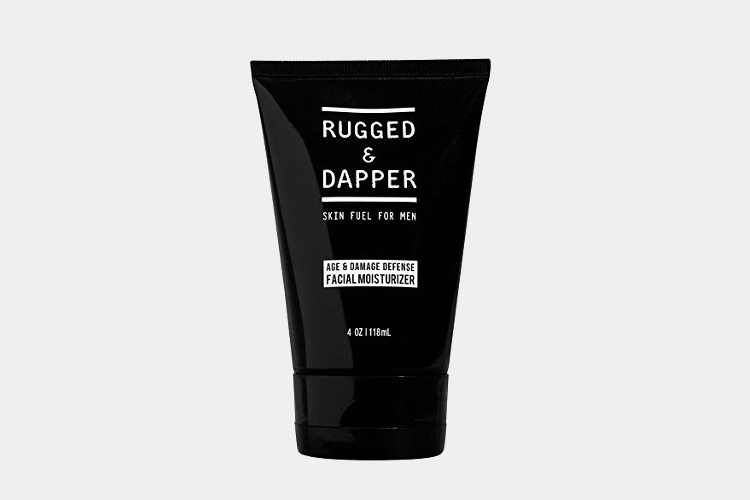 Rugged and Dapper make no secret of their target market. Skin Fuel for men sounds less like a shower gel and more like some sort high-energy topical agent.
Rugged and Dapper is ideal for a range of skin types, ranging from the dry to the oily. The company says that its product, despite the name, is suitable for sensitive skin.
Like other products in this review, you can use Skin Fuel as hair fuel as well - it'll double up as shampoo. And you can work up a thick lather which many men find intensely satisfying.
Bricknell Men's Invigorating Mint Bodywash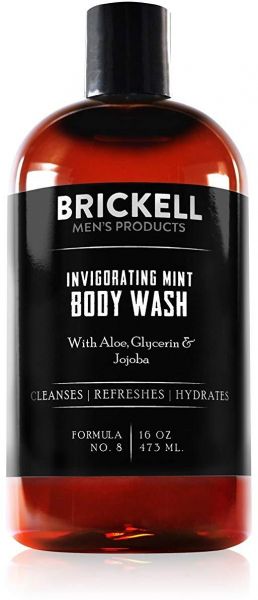 Bricknell is a newly-founded niche men's toiletries brand which concentrates on creating wash products that don't contain any nasties: just natural ingredients from the plant kingdom. But the company is a little different from other organic and eco-conscious brands on the market. Yes, it offers men a product that won't harm them, but at the same time, does so in an approachable package. This shower gel isn't for the elite or highly-educated gentleman, up to date on the latest science of skincare, but for the ordinary man who wants a product he can trust.
Bricknell Men's Invigorating Mint Bodywash contains a range of hair- and skin-restorative vitamins and minerals and includes nourishing oils, like aloe and jojoba. Unlike some natural products, Bricknell's gel builds up into a thick lather, making the experience reassuringly similar to that of regular, mass-produced gels on the market.
What ever you choose to use from the list, they are all definitely worth a try to find your perfect shower gel!
Let us know your favourite?
Recent Posts
If you've been using a shower curtain, you understand how hard it is to keep these curtains clean. F …

A typical quartz worktop can cost anywhere between £1000 and £10000 depending on the type of quartz …

Silicone Sealant for Shower Glass: Use what the professionals useWith plenty of brands and types of …